-

7 months ago
#50628
HAI!!!
My name's cupcake!
I'm not real good at introducing myself to others, but I'll do my best!
I still consider myself a new little, even though my first little birthday is this month!
I'm 30 irl, but can regress to any age between 3 and 7.
I have a Daddy. We've been together for seven years, but I had my eye on him when we were in high school. Lol. We're actually getting married TOMORROW!!! Gosh, I can't believe it!
I am a photographer, a model, a loyal friend, and I am an ABDL and participate in the daily DDLG lifestyle with my partner.
I also suffer from BPD, as well as GAD. But, I really am doing well learning to manage these without medication. Finally...
Nice to meet you all! I can't wait to get started here!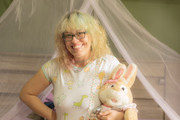 ---